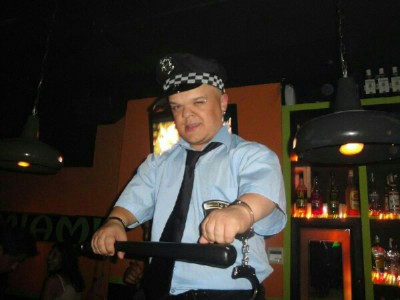 Dwarf Striptease!
What is included?
A lovely dwarf gives your hen a show!
Unforgettable experience
Endless laughs!
15-20 minute show
Add to my quote
Overview: Dwarf Striptease!
A Small, Cheeky Twist!
Your hen is probably already dreaming of the muscly, tanned Spanish studs that are going to be entertaining her on her hen do in Barcelona… Imagine her face when rather than the tall, dark and handsome stud she was expecting isn't there, but has been replaced by a fun-loving dwarf stripper!
When the time is right you and the girls can blindfold your hen, letting her believe that the moment she has dreamed of is about to arrive… Then remove the blindfold and watch her face as she tries to understand what is happening!
If you're looking for an awesome prank, you can also pay to handcuff your stripper to your hen – she will have a great time strutting through Barcelona with her new friend!
Additional Information
Prices are per performer, rather than per person in your group. The performer can make her way to wherever you want the show, at your convenience!
Quick information
No restrictions
15-20 Minutes
Barcelona City