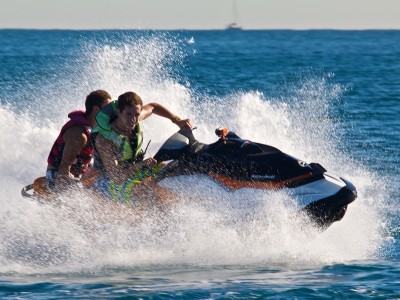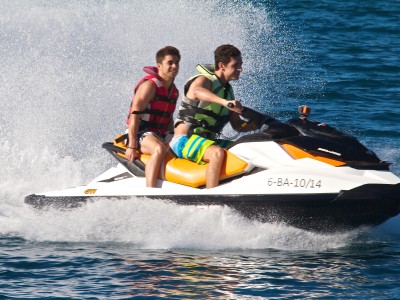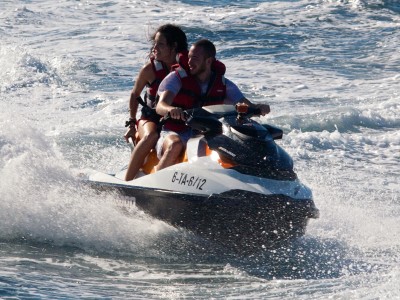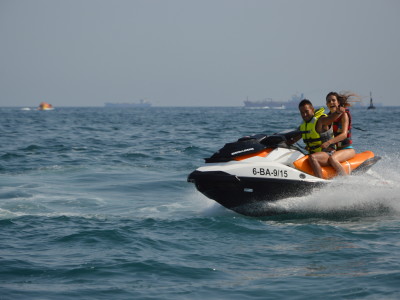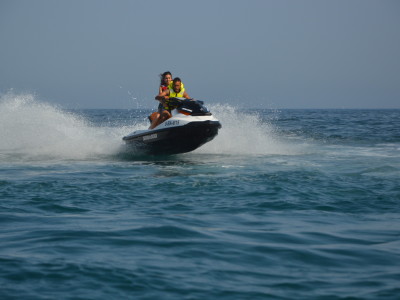 Jet Ski
What is included?
30 minutes of adrenaline-fuelled jet ski time!
Awesome experience, very fun!
Totally badass…
Add to my quote
Overview: Jet Ski
Experience the Power of Jetskiing!
Does your hen fancy herself as a bit of a Lara Croft type? The adventurous one, always looking for the next exciting adventure? Then this is perfect for her hen do in Barcelona!
These crazily powerful jet skis are guaranteed to get you and your hen excited, as you ride the waves of the Mediterranean! You can enjoy the warm waters of the sea and the hot rays of the sun while you cruise around for 30 minutes on an adrenaline-fuelled trip!
Additional Information
If you would like to double your time on the jet ski, not a problem! Get in touch with us and we can discuss adding additional time for your group.
We take care of life jackets, your valuables and insurance, so you don't have to worry. There are also wetsuits available upon request, if anyone in your group needs it. Don't forget to take your towel, your swimsuit and sun cream!
Quick information
2 Hens - Max. 24 Hens (2 per Jet Ski)
30 Minutes
Barcelona Port Olimpic