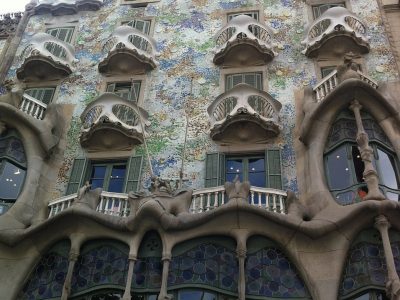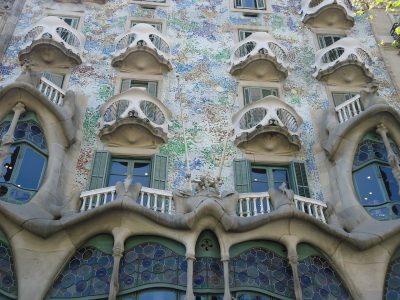 Visit Gaudi's Famous Casa Batllo
[rwp-users-rating-stars id="0"]
What is included?
Entrance to Gaudi's masterpiece, Casa Batllo !
Add to my quote
Overview: Visit Gaudi's Famous Casa Batllo
Visit Casa Batllo and live the Gaudí experience.
Do you and the girls want to experience some of the incredible culture that's up for grabs on your Hen do in Barcelona? You can't go wrong with a trip to visit Casa Batllo, one of Gaudí's most celebrated masterpieces.
The mysterious and intriguing building was designed by the beloved Antonio Gaudí. His adaptations were applied between 1904 and 1906 in the heart of the city. it is the most emblematic work of the brilliant Catalan architect. You can find a lot of enlightening information on theCasa Batllo website, but here are some of our favourite fast facts:
Fast Facts:
Typical of Gaudí, straight lines are avoided whenever possible.
From the entrance hall on the ground floor, a sturdy iron railing separates the private access to the Batlló family residence.
The main suite have 3 interconnected rooms, is like a shop window display onto Passeig de Gràcia, with huge windows which let the light in.
The ceiling is wavy, in allusion to the sea.
600 tiles were used to create the appearance of scales that cover the roof.
In 2002, Casa Batlló was opened to the public as a museum and cultural event space.
In 2005 it was recognised as an UNESCO World Heritage Site.
Quick information
No limits
2 Hours
Barcelona Central